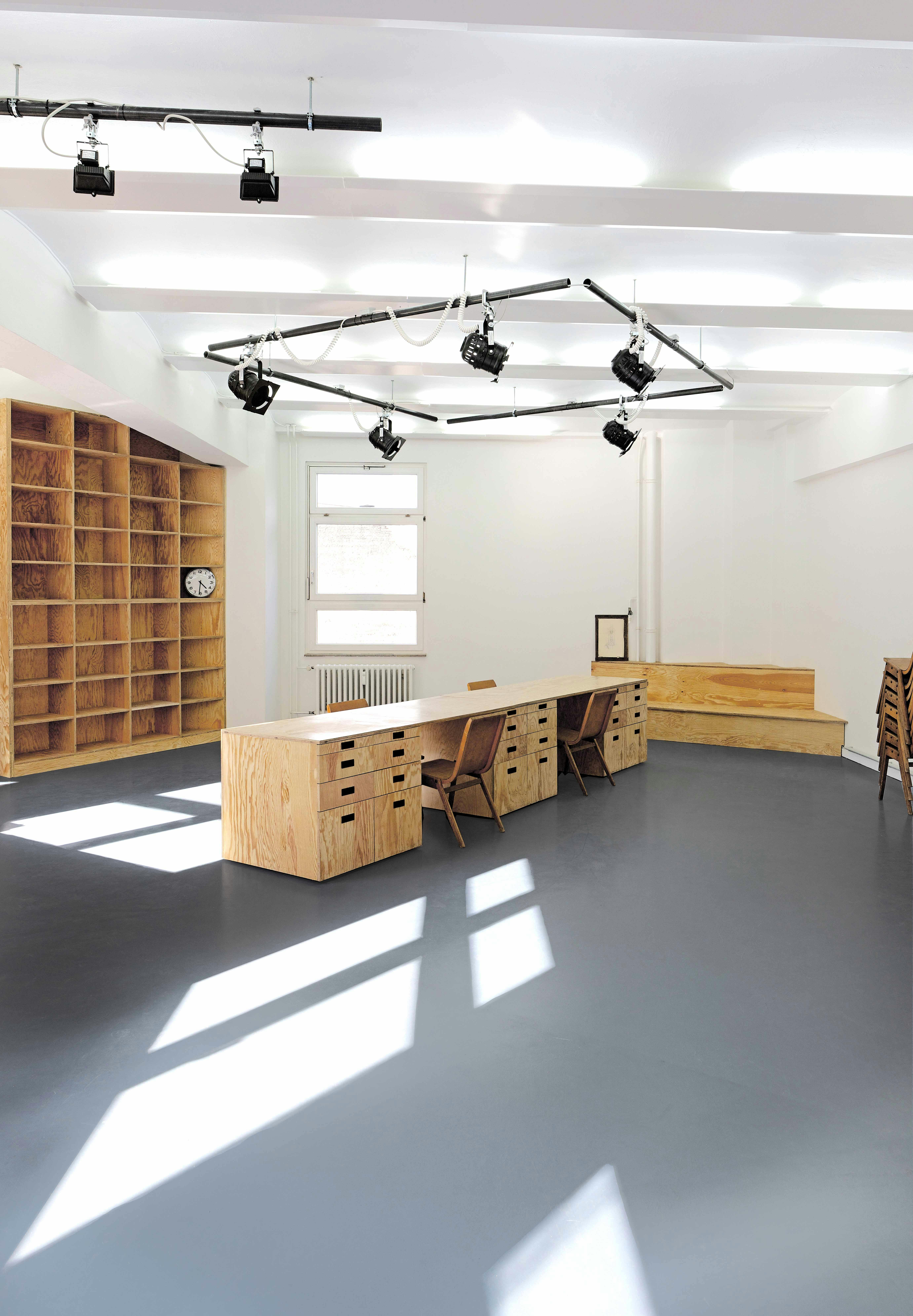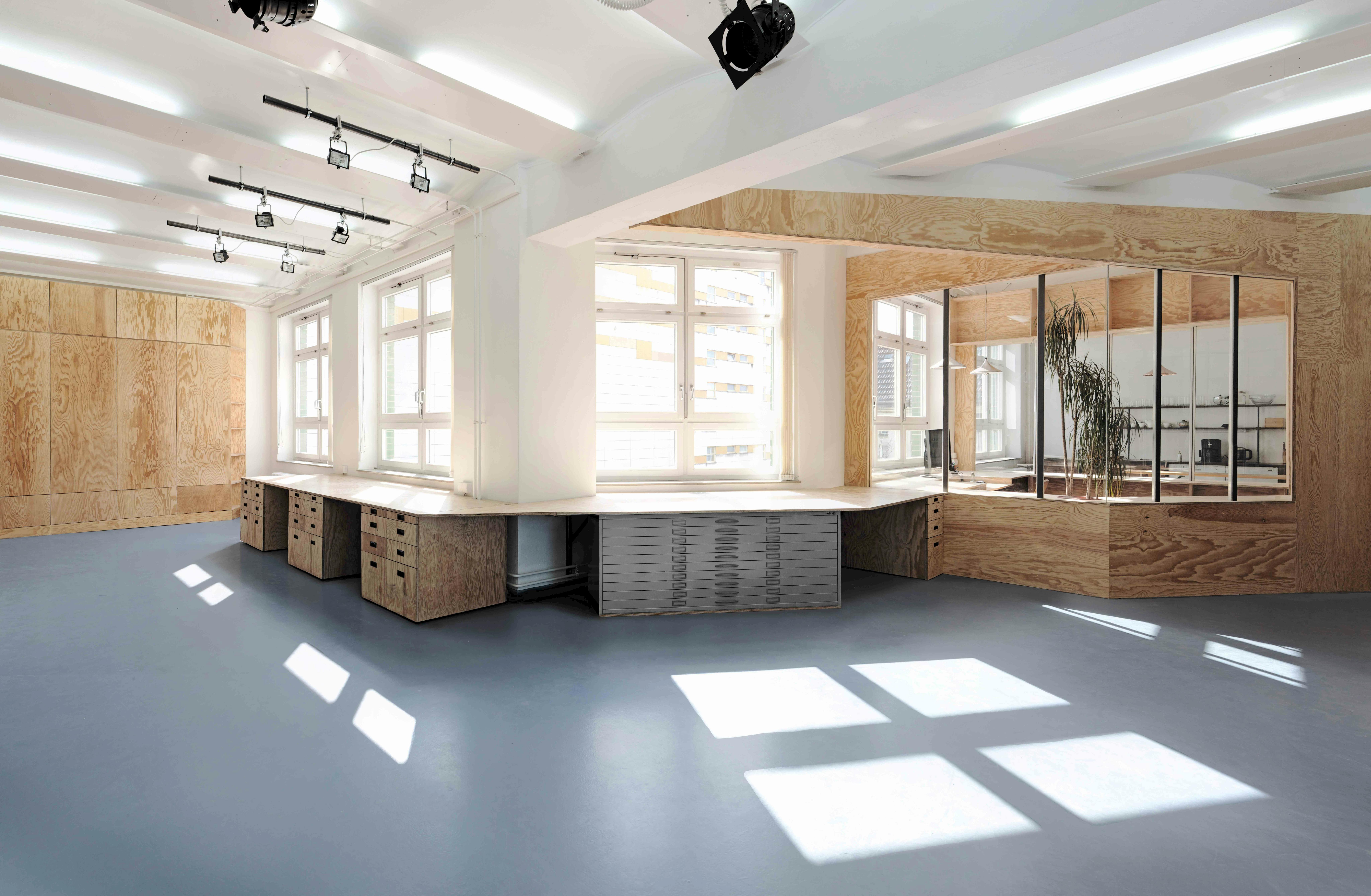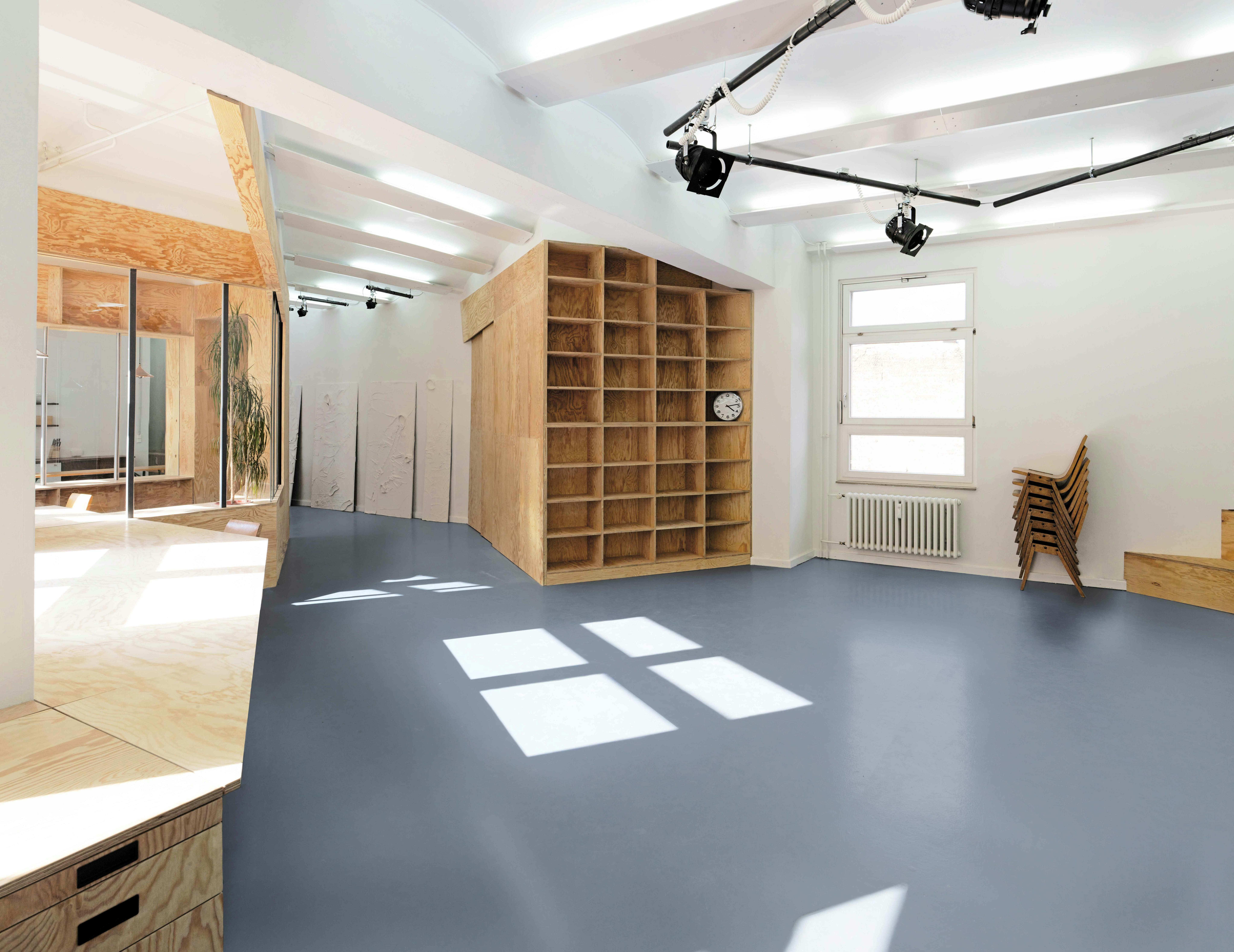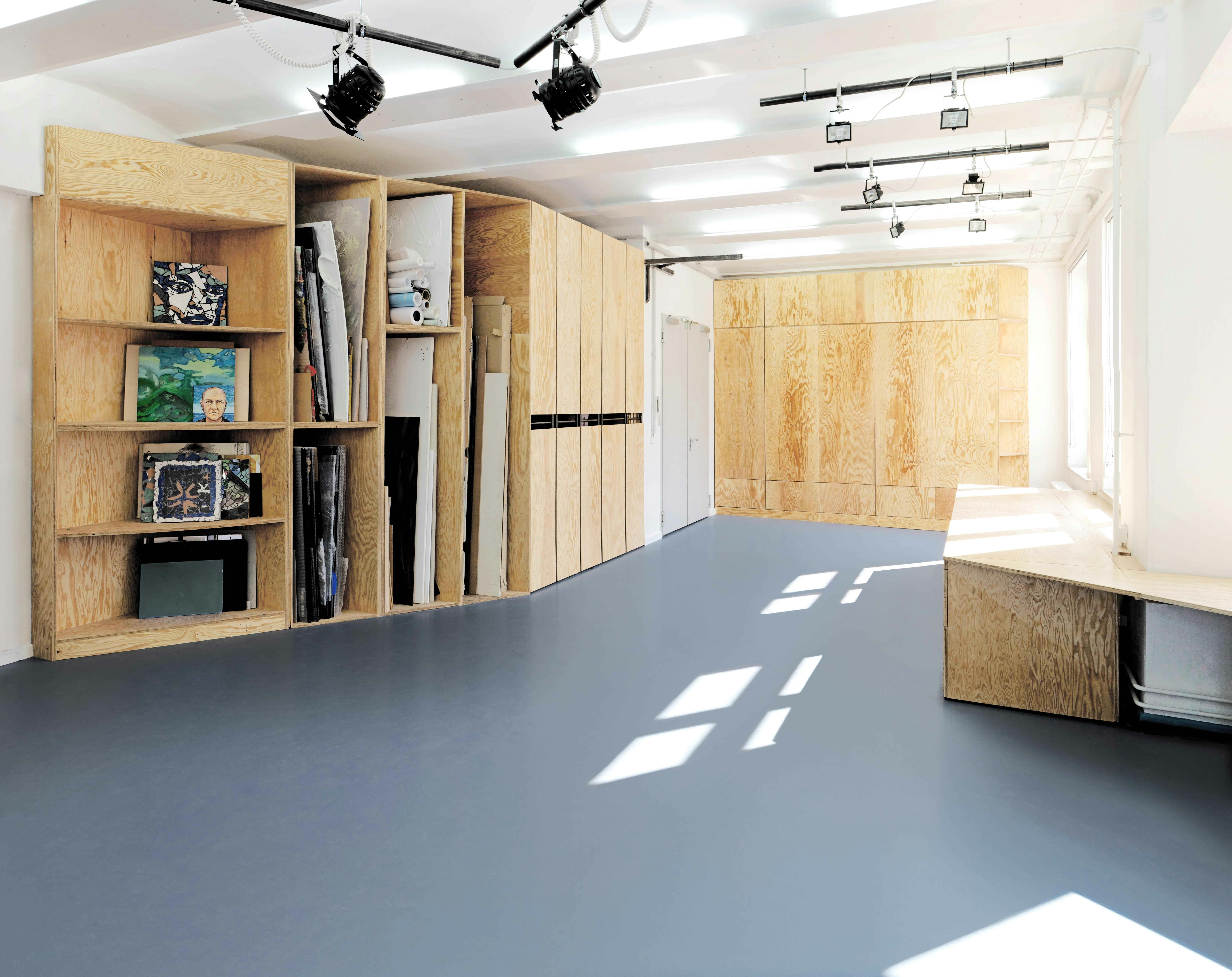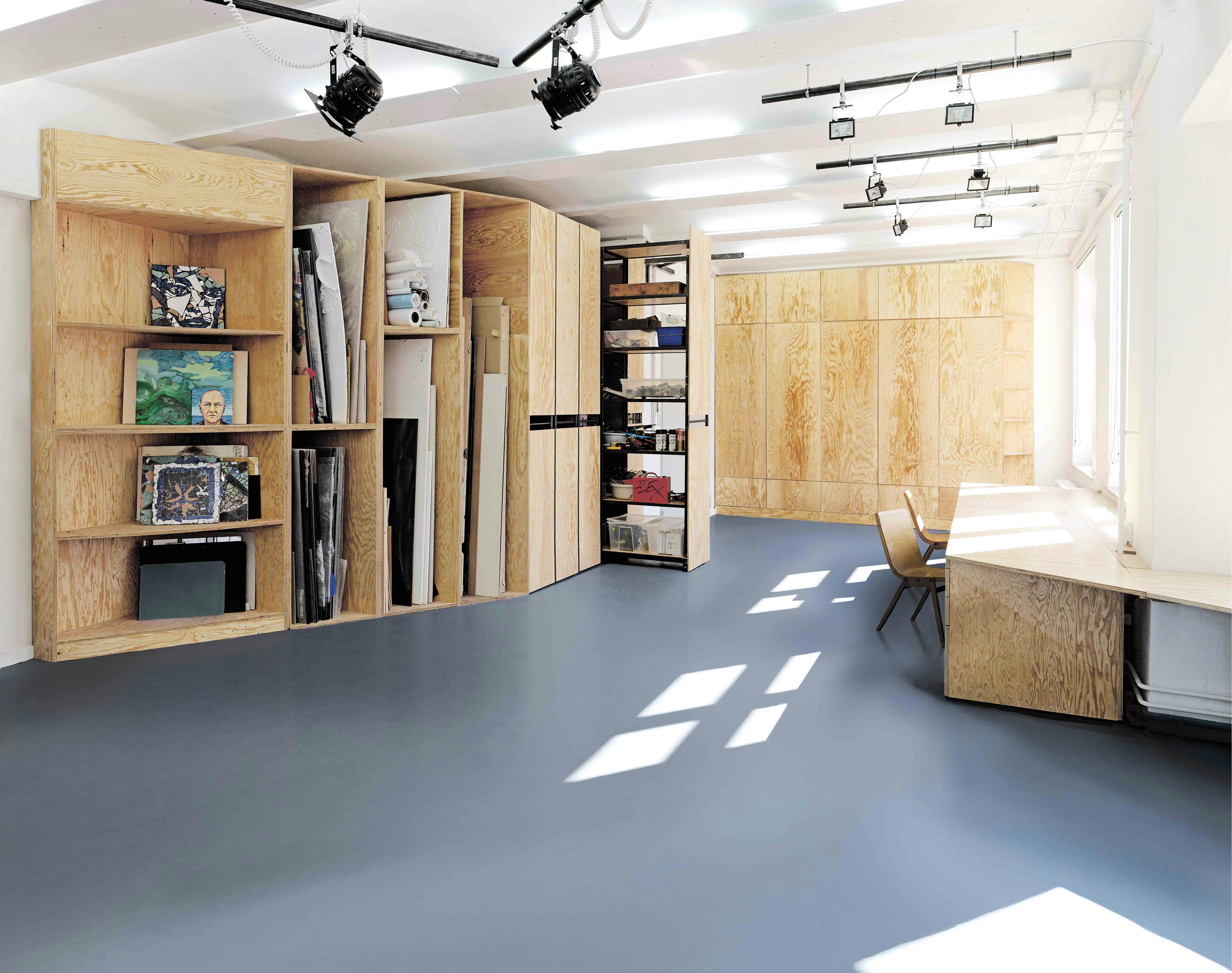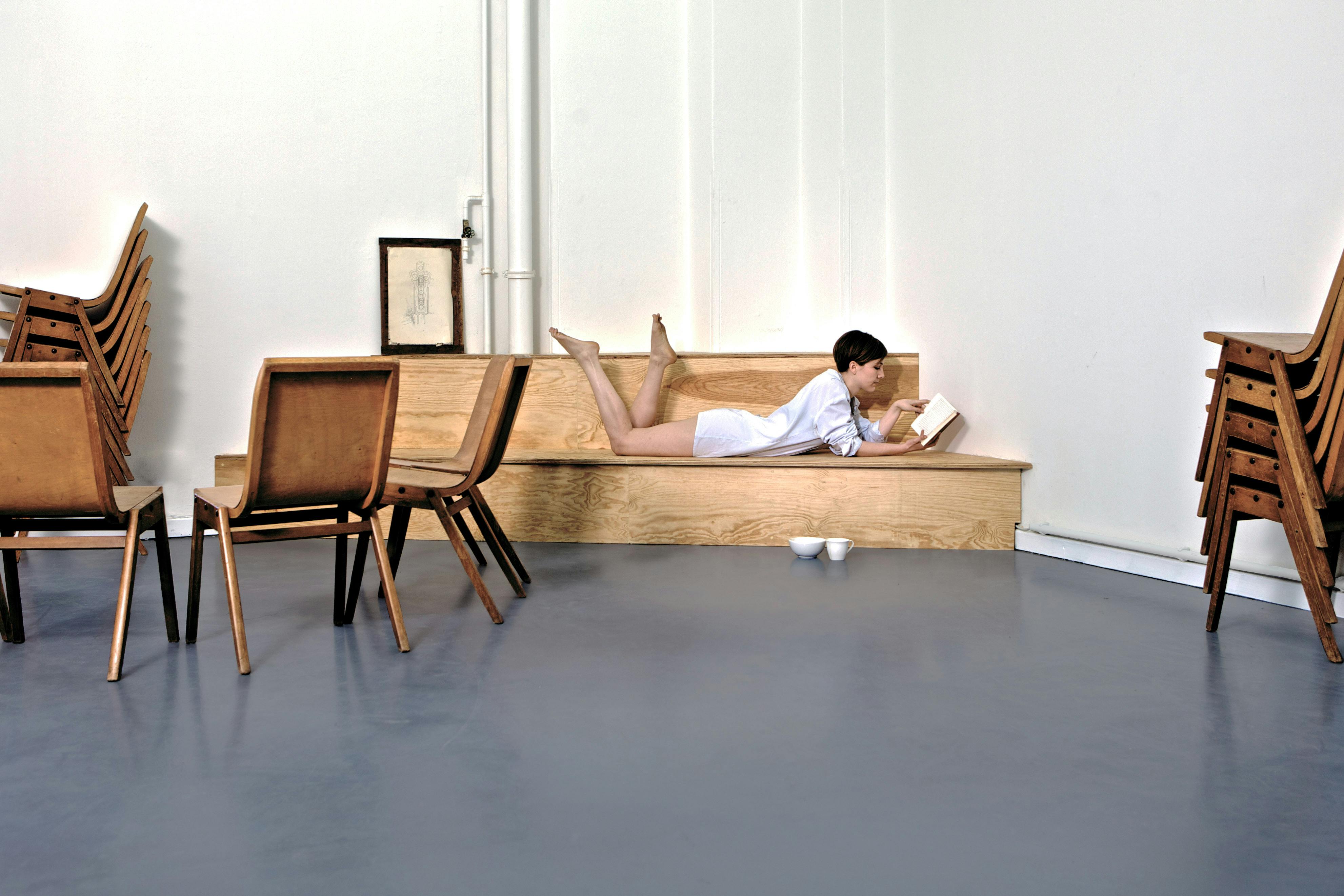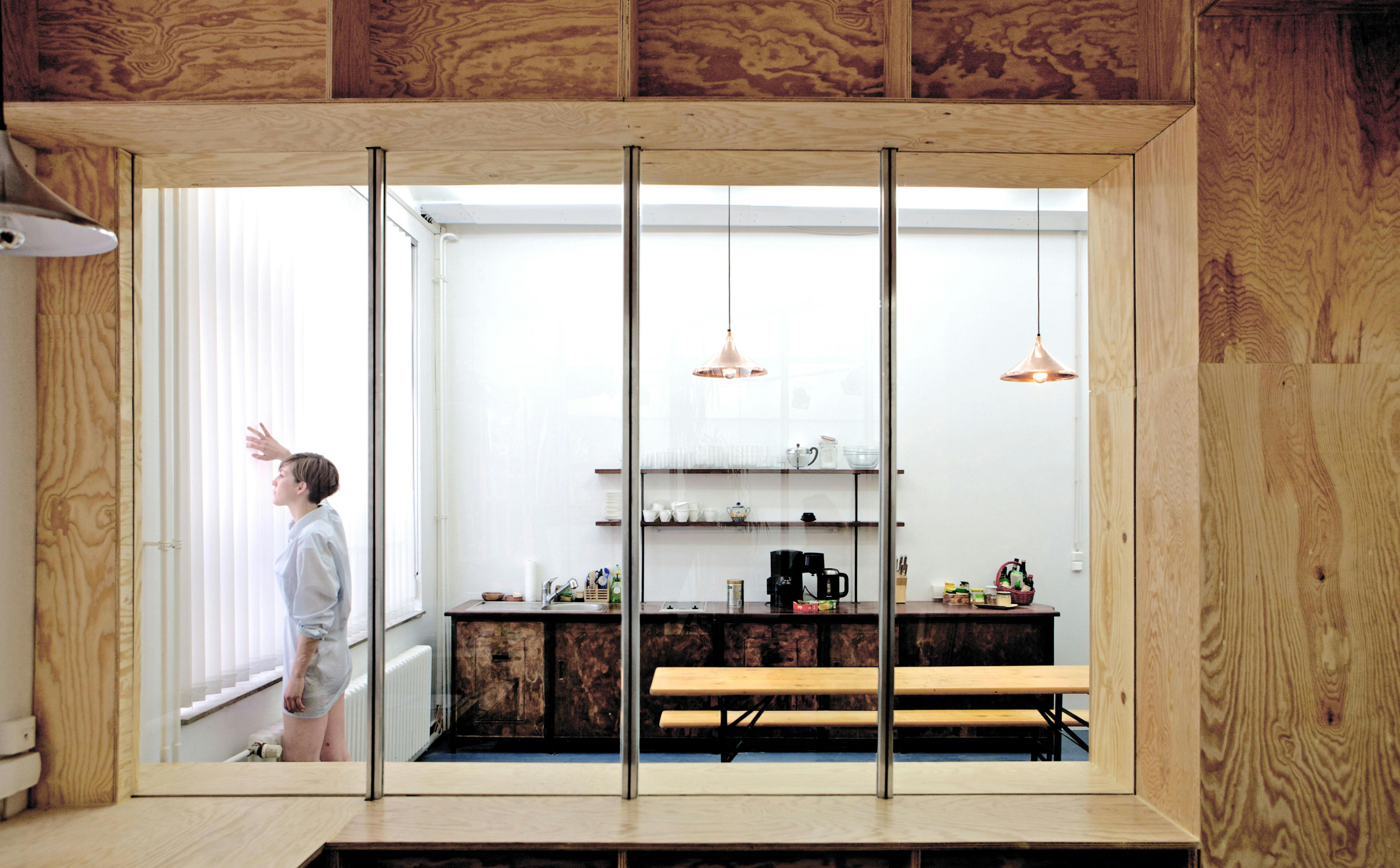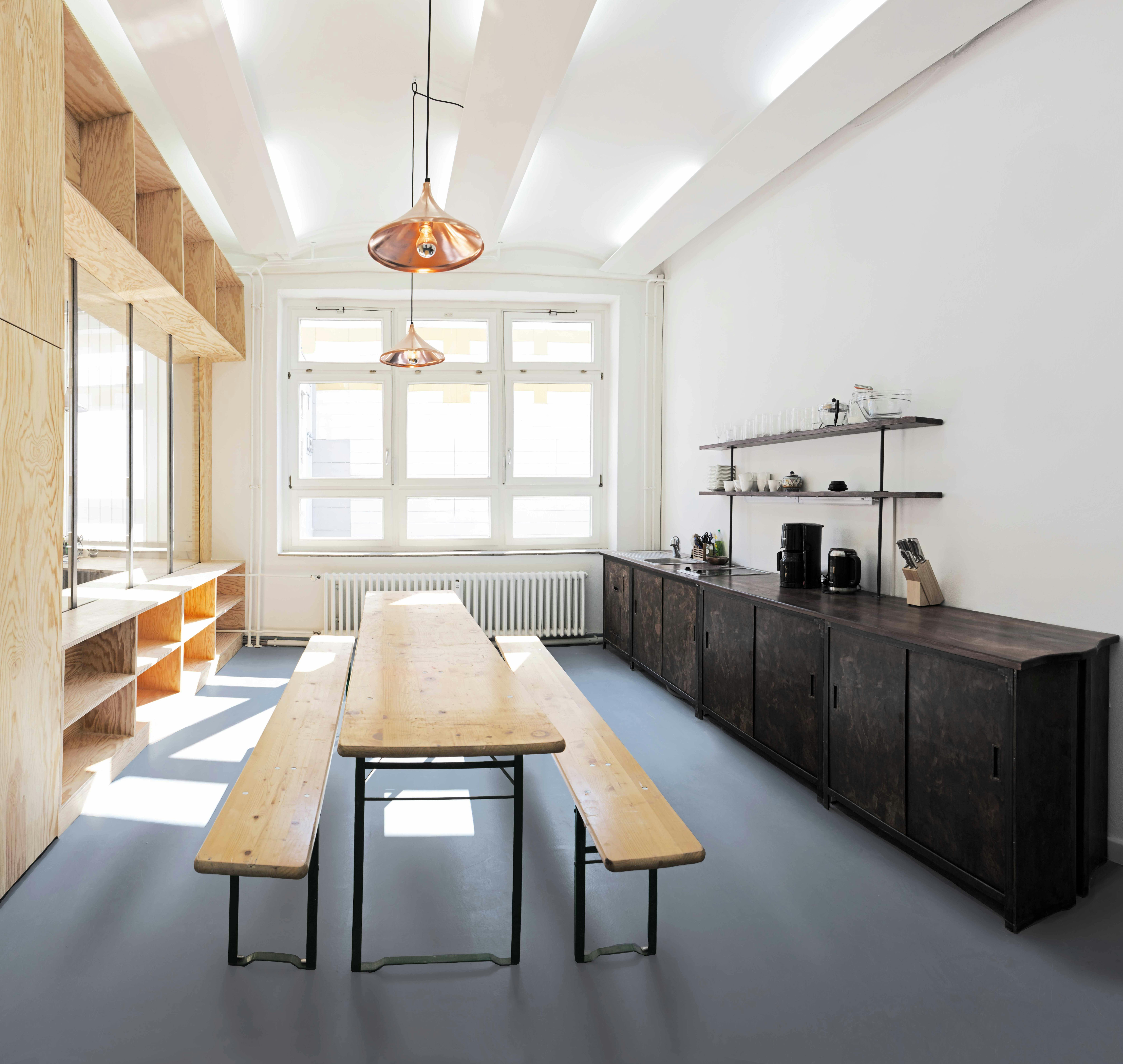 2012
for and with

Ernesto Handel
Clement Barbier, Daphne Braun, Julius Kranefuss, Maja Lesnik, Philipp Schöpfer, Yuri Segalherba
Construction: Space Cowboys

Foto: Sittig Fahr-Becker
The design of the studio is an examination, a dialectic process between
context and concept, which's formula represents a balance between user
and usage . The artist Ernesto Handl works on many different media with
many different methods, up to social sculpture in form of team building
seminars and executive coachings. The requirements for his studio are
accordingly complex and user specific. System and function are as
important as are creative freedom and productive chaos.

We followed the maxim of L. Sullivan "as you are, so are your buildings"
for which's meaning is based on the connection between the human being
and his surrounding architecture. Thus, an intervention had to reflect
in a notably form the artist and his work.

The design tries, despite clear structuring, not to create a separation
of space but to create versatile correlations of space and to compose
new special setups. Through this the form is adjusted to the existing,
but ultimately is understood as superior, which leads to overlapping and
fractures with the space.
The architectonic intervention wants to bring artist and studio to a form of unity.
According to the artist this ultimately was successful.
Everything becomes functional, clear and in a redundant sequence
arranged to a spatial shape. The functionality of the spatial shape has
to be considered only as the spine of human imperfection, though.
Through mobile and movable elements the room can be adjusted accordingly
to different situations. Glass walls enable wide viewing axes in the
room but create also a reserved spatial separation. Spacious closets and
storage space offer sufficient room for the artistic equipment and
enable free interior space simultaneously. The usage of wood, steel and
glass underlines the aesthetic opinion of the artist.