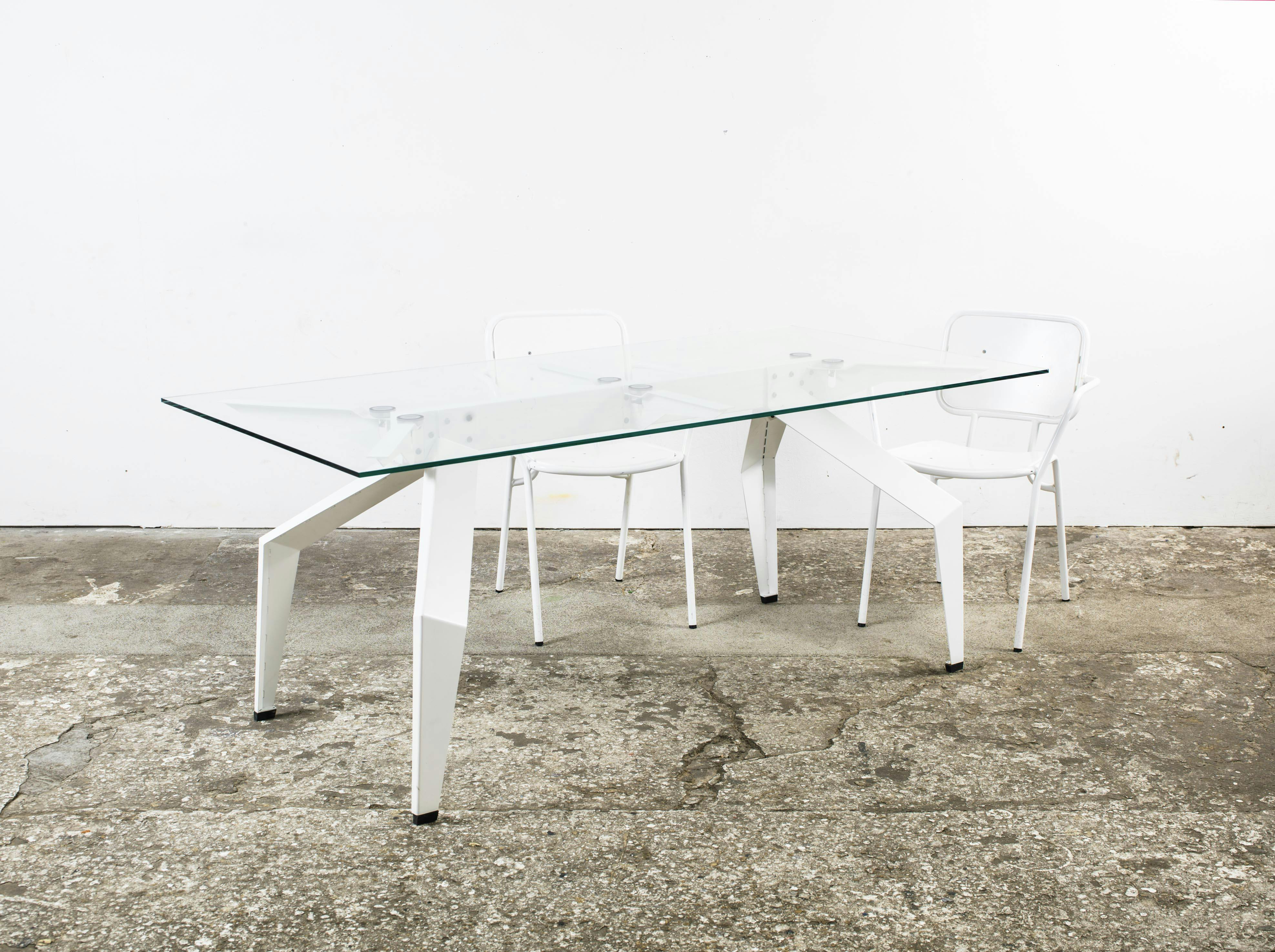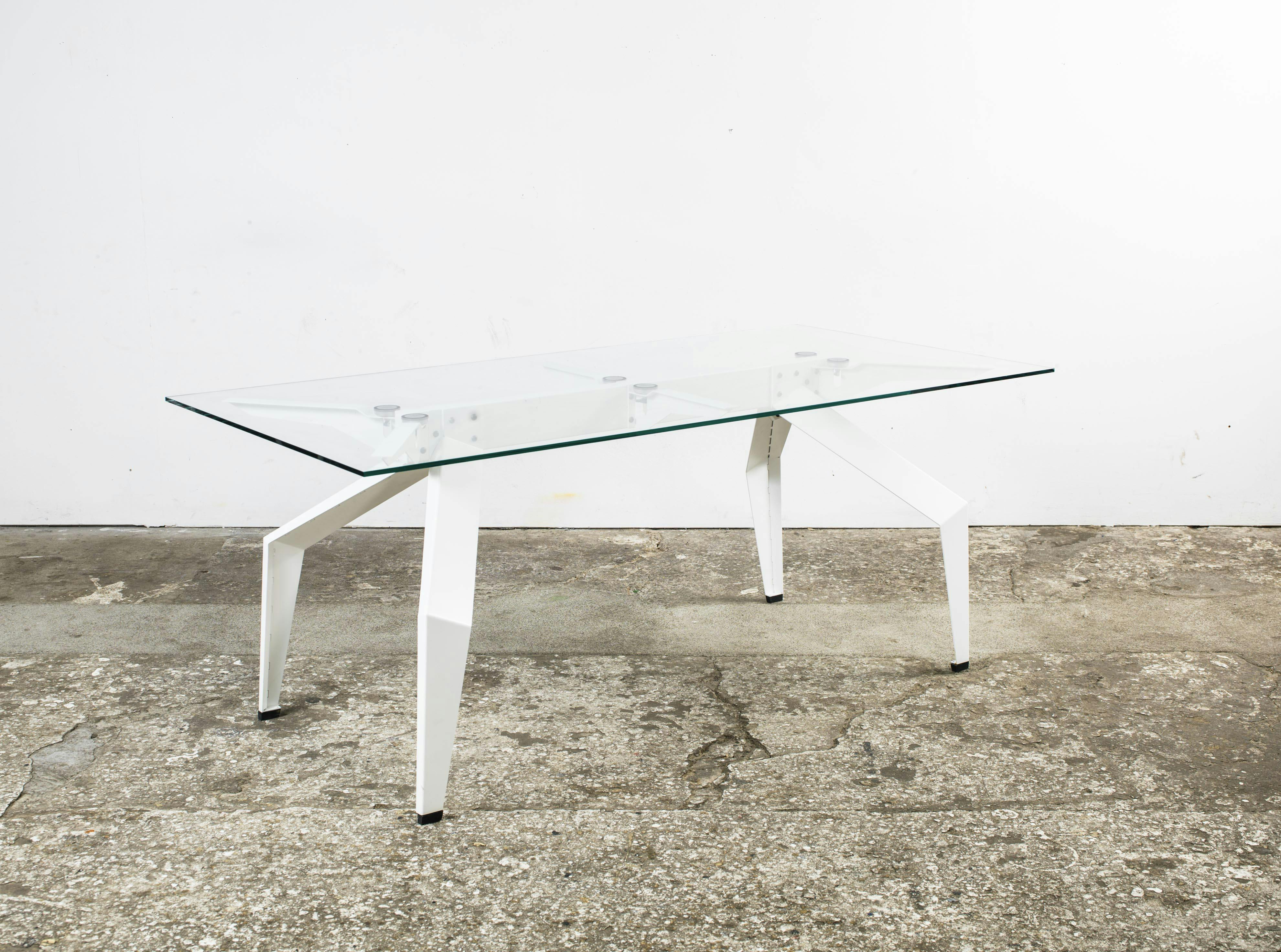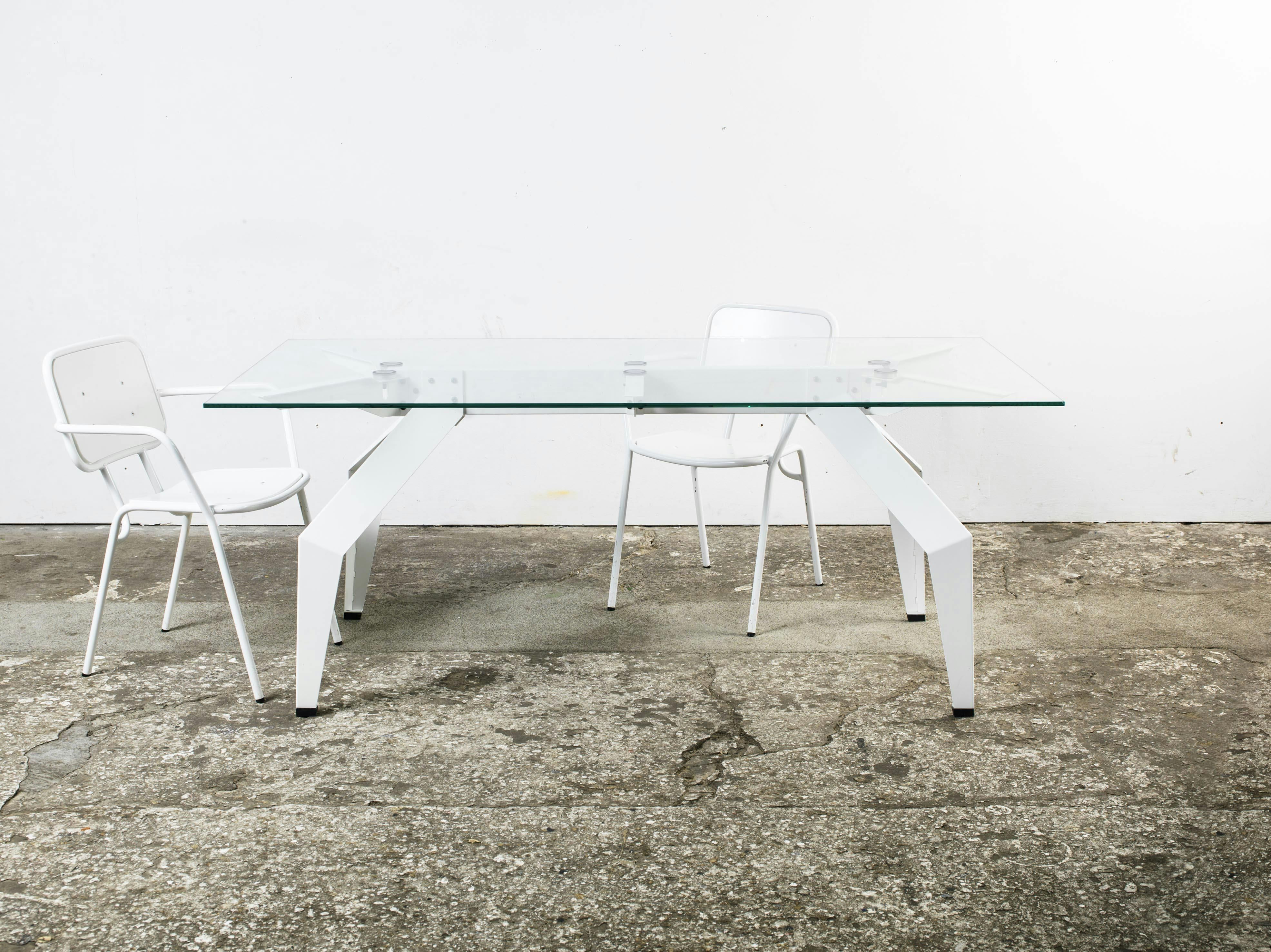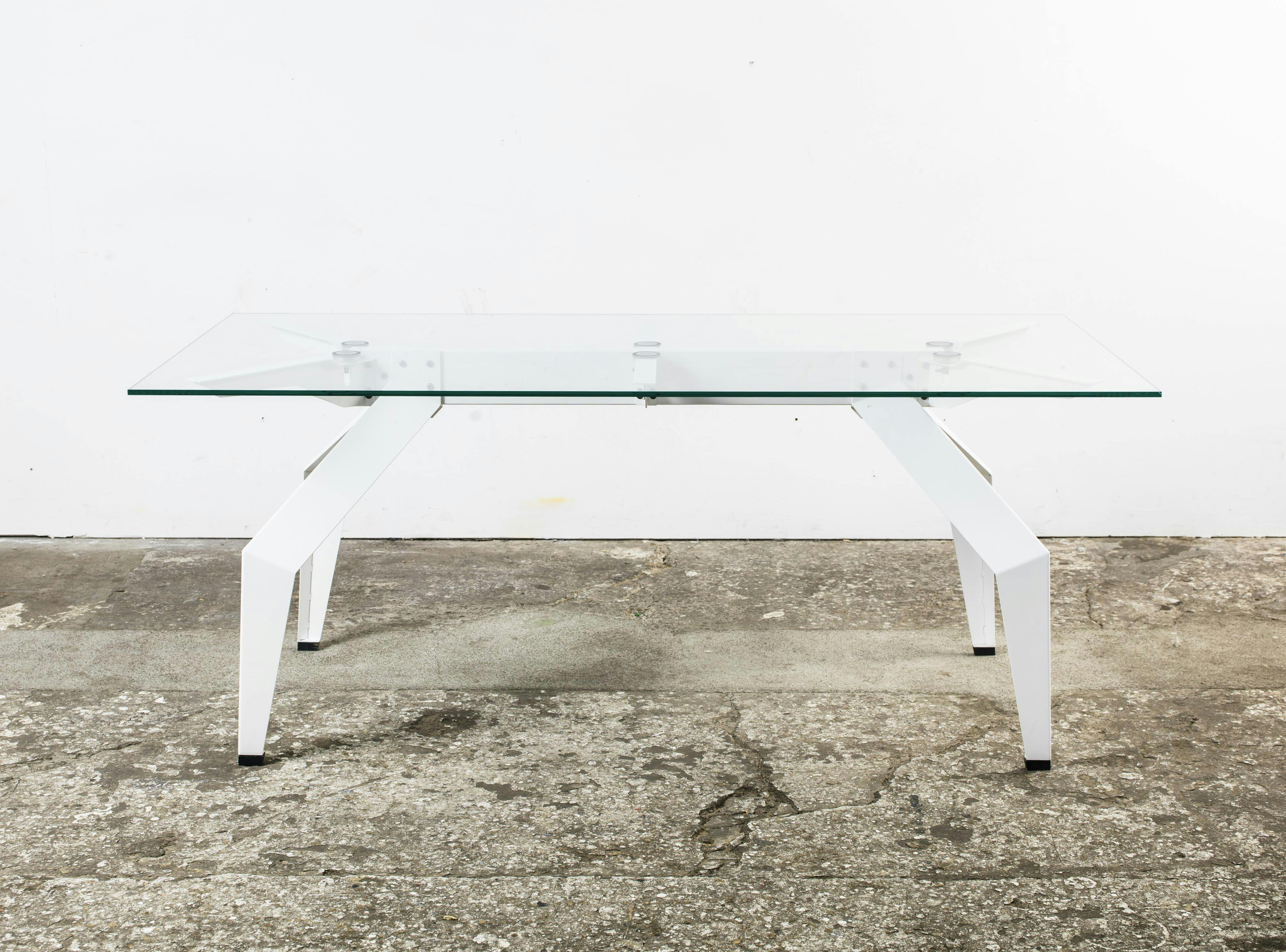 2012
for and with

Christopher Schläffer, YETU AG
Dipl. Ing. Juilius G. Kranefuss, Clement Barbier, Sebastian Donath, Claudia Herrmann, Maja Lesnilk, Adrian Meredith, Ina v. Mohl

Statik: Dipl. Ing. Andreas Külich, Dip. Ing. Helmut Schober

Fotos: Sittig Fahr-Becker
The Y-table was commissioned by the Austrian manager and former chief product & innovation officer of DTAG (Deutsche Telekom AG)
Christopher Schläffer. He was looking for a functional and innovative working solution that could adapt to a variety of setups. We implied a traditional centre line table topology to create an adaptive work station. The axial layout of a centre line allows an easy access from both longitudinal sides while being able implementing technical and electrical support in the middle of the table. The angled legs offer more legroom therefore enhancing the usage of the short ends.
The decomposable system of all table's parts and what we call spine, legs and arms, creates the possibility to longen or shorten the table as well as to implement a drawer or other storage or supply systems. By using only bolted connections the table itself can be fully returned to a recycling process.

A design approach led by functionality ended in a dynamic form that like a sculpture in the room gives character to its surrounding space. Still we see the table as functional tool appropriate to its purpose.